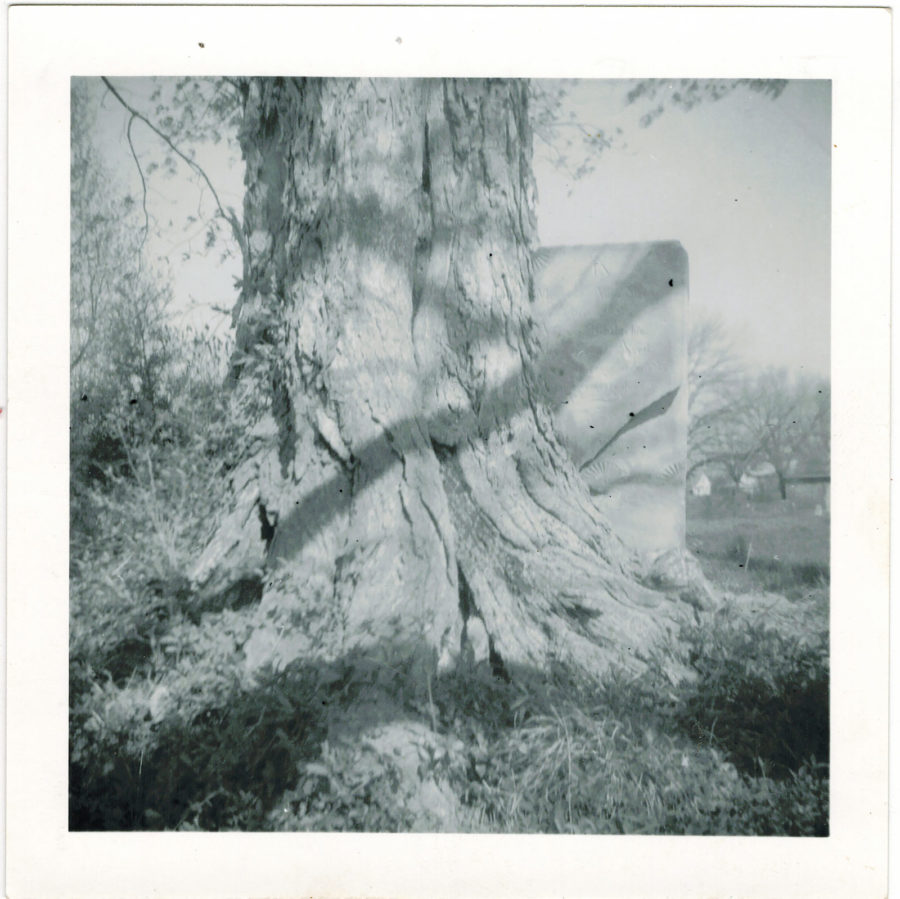 Of all the snapshots, photographs and studio pictures found among my grandmother's keepsakes, this one was identified on the back.
It's a gravestone. With a tree growing around it.
Of someone I don't know. Thomas Seibert.
In Indiana. Wyandott  likely Wyandotte, Jennings Twp., Crawford Co., Indiana, near Little Wyandotte Cave, previously known as Sibert's Cave. Unfortunately, this is not one of the millions of stones saved, photographed, and identified on Find-A-Grave.
My family has connections to the Sibert family from Indiana, though none yet found to Thomas Seibert. In our line, Isaac Perry Sibert was born in 1818 in Crawford Co., Indiana, and died in 1900 in Louisville, Jefferson Co., Kentucky. He was a river boat captain. Family stories involve Sibert's Cave in Crawford Co. I have not identified any brothers or sons named Thomas, though Hiram Jennings Sibert, George Washington Sibert, Caroline E. (Sibert) Forbes, wife of Lafayette Forbes, Clarinda (Sibert) Behen, and Henrietta (Sibert) Newbill, are known siblings.
My grandmother and great aunt were probably on a drive across the river in Indiana, stopped at the graveyard, and could not resist taking a picture of this gravestone and tree. The genealogist in me really wants to know if there were any visible dates on the stone. I can only imagine that it has become harder and harder to decipher. I see IN, the capital letter M and the capital letter S on this version of the snapshot cleaned up by a photographer, Matt Gore, from Light and Matter, but the dates and other words are still up for debate.
I have often wondered if my great aunt  labeled it because she knew we wouldn't know what it was, while for all the unlabeled ones, she was sure we would know all the relatives.