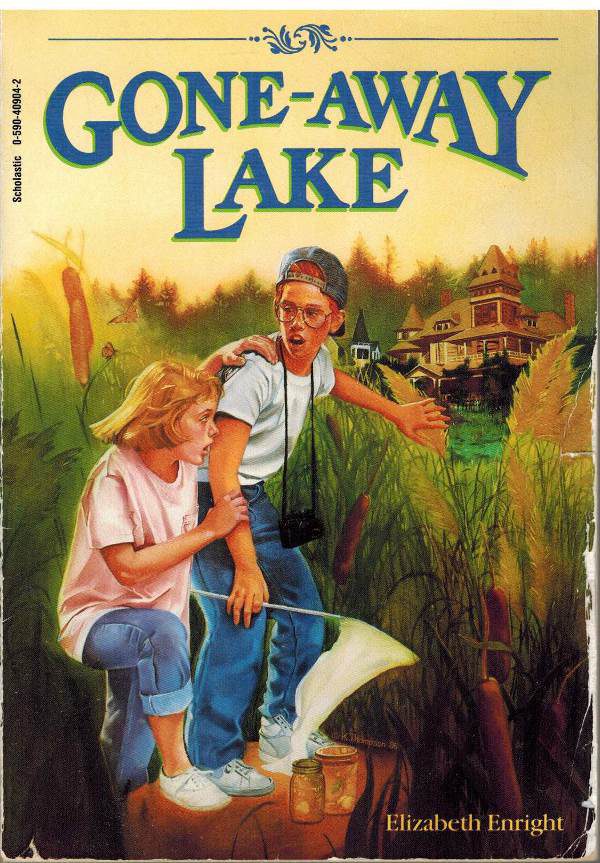 Here along the Front Range we had a hard summer, the man against nature theme was unrelenting in June, with fires burning in and out of control. In Aurora in July, 58 people were wounded and 12 murdered by a lone gunman in a theatre. It's overwhelming. It's violent, man against man, evil. My heart actually seems to hurt, pained for those families, kind of sore, pummeled even. Escapist literature is what I was thinking, summer escapist books. I can barely listen to the news much less read the paper. It's just too hard.
Just the Right Amount of Summer Freedom
I needed a soft, gentle kid's book. One of those books was Gone-Away Lake by Elizabeth Enright and its sequel, Return to Gone-Away. A summer adventure book about two cousins who discover a nearly abandoned resort community settled on the back side of a swampy area that used to be a lake. Then another adventure the next summer in the next book. The illustrations are tremendous, pen and inks done by Beth and Joe Krush who also illustrated The Borrowers and its sequels.
Summer freedom is a wonderful feeling, leaving in the morning or afternoon, (after chores) and returning home just in time for lunch or dinner, kids don't get that now, too scheduled. Reading a book a day is like a treat from the ice cream truck, a part of summer.