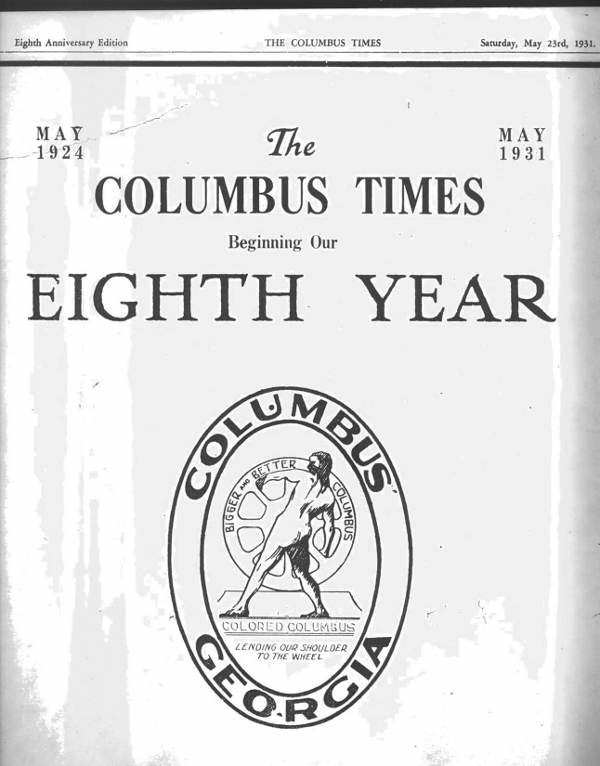 Researching Newspapers
Titles, Dates and Sources
Knowing a newspaper existed in a specific town or city is the first step to finding copies, reading, researching the time and place needed for information about specific ancestors or projects. Knowing the title is the second step. It is not always necessary to know what you are looking for before you can find it, but lots of times, it really helps. This is true for many things, not just newspaper titles. There's an episode of the television show, NCIS, when Abby and McGee look at a pile of evidence recovered from a ship, the Damacles. McGee waits for Abby to explain the plan of attack. Abby just dives in, says "No plan, Just go, find along the way, if you look for something specific [McGee joins in] then there's only one right answer." It's the same researching ancestors. Sometimes you need to find the needle in the haystack, other times just looking through the haystack will work. For the haystack approach of Abby and McGee, the University of Pennsylvania has a web site Historical Newspapers Online. Otherwise keep searching for the elusive title.
Cities, towns and counties had multiple newspapers competing for the news.
morning vs. evening
democratic vs. republican vs. independent
religious vs. secular vs. collegiate
mainstream vs. sensationalist vs. pennypinchers
daily vs. weekly vs. biweekly
English vs. German or another language
white vs. black vs. hispanic vs. native american
The information you want may be in one of those or all of those in different ways, i. e. one obituary might have twice the information of the same decedent in another newspaper.
Many newspapers had stringers, people who wrote about specific geographic or geopolitical subsections of the circulation population area, for instance a Pineville section in a Middlesboro, Bell County, Kentucky newspaper. Bell Co. is up in the mountains, the Cumberland gap area between Tennessee and Kentucky, the place Daniel Boone crossed through in order to find and settle Boonesborough two hundred years ago. Locals from the small towns in and around Middlesboro wrote various columns for the surrounding areas not just in Bell Co., Kentucky, but areas including Rose Hill, Virginia in Lee Co. and Tazewell, Tennessee in Claiborne Co. State boundaries aside, Middlesboro was the economic center of that tri-state region, thus the newspaper. Those outlying regions were probably not large enough to support a newspaper, thus the local columns. In larger cities, African Americans had the same problems getting news about their own communities. It's not hard to imagine a time and place where newspapers written by and about black citizens were necessary, needed, wanted and in some cases nearly required.
Jim Crow lesson, there was a time even in the 1940s, when national advertisers did not want to advertise in newspapers that contained a Colored column, or perhaps they just didn't want their ad next to that column. Read the section about the Negro Press in the Negro Yearbook published in 1941. The link to the digitized book appears below.
Recently I was asked how I determined which newspapers appeared in my book, Bibliographic Checklist of African American Newspapers, and which dates were the correct dates. The short answer is whatever the source said, was what was entered into the list. To begin with, I needed to explain that my book was a book of lists, essentially a list of lists, not of papers I had read, but of papers I had read about, not of papers I had touched and read, but of papers I wished I could read. It was not a union list of newspapers but a wish list instead. After reviewing one hundred and seven sources, I had compiled a list of more than five thousand black newspapers. James P. Danky's book, African-American Newspapers and Periodicals: A National Bibliography, published in 1999 had nearly 6500 African American periodicals, including newspapers, magazines, and journals with some union lists parameters.
Problems arise when melding or differentiating title entries, when is a newspaper a continuation of an existing paper and when is it a different animal altogether. This is not so very hard to determine when you read the issues in order of publication. There is usually a Vol. 5, Issue 43, under the Masthead with the date which pretty much looks like the previous issue from the day or week before. It is difficult if you don't ever see any of the issues so you can't refer to the publication information updated by the type setters every day. Can you imagine the grief the newbie apprentice type setter would get if the nameplate (sometimes in newspapers alternately called the masthead) information, banner, title, date, volume, issue and page were not updated. Not the typo you would want on your watch.
Newspaper Titles
Cataloguers strip all descriptors away leaving the essential title. Thus the Saturday Evening Post, becomes the Post, the Newark News becomes the News. Real people, the man on the street kind of people, don't think that way. Ask Louisville natives for name of their newspaper, they might say the Courier Journal or the Louisville Courier Journal. Ask Boulder residents the same question and you could get three answers, the Camera, The Daily Camera or the Boulder Daily Camera. How do you handle that in a book to be read by librarians, researchers and the general public. Librarians who might know the cataloguing rules and also realize that no one else does, genealogical researchers who think in counties and the general public who can not believe this questions is so complicated. You punt. You use the title most often referred to in the sources.
One of the harder aspects of researching newspapers is many of them are named the equivalent of John or Mary, the Herald, News, Post or Times. Sometimes newspapers include the name of the city of publication in their names and sometimes they don't and sometimes it is both ways with the same publication. There are more than 20 cities or towns in the United States named Paris. I can think of Texas, Tennessee, Kentucky, Ohio, Illinois and Arkansas. Check out the web site, Visit Paris without Leaving the United States. The same is true for Springfield, except there are more. Three come to mind immediately, Massachusetts, Illinois and Missouri. Other words added into newspaper titles are the frequency or time of day. The title and the qualifiers of place, time and frequency can leave a lot of different names for the same paper. The Paris Weekly News, Springfield Daily Herald, Paris Evening Times, Springfield Morning News, and Daily Evening Post are all fictitious names made up by me which have very probably been on a couple mastheads in the United States. Any of those titles might be shortened to the Post, News, Herald or Times. Researching any of those titles and subsequently differentiating them might be problematic.
Another aspect clouding the name issue is the merger factor. The name may become a combination of the two previous titles or just part of one of them or something entirely different. Merging by definition confused titles and establishment dates. When newspapers merged, the joint title nearly always took over the span of issues of the longest running title. Sometimes within a family of newspapers, each affiliated newspaper takes on the establishment date of the earliest member in the family, rather than the date a particular branch or edition was begun. It is confusing and misleading, but it is not uncommon. It makes research harder because valuable time will be wasted searching for copies of a newspaper established in 1982 when it was really established in 1986, while a sister newspaper had an inaugural edition in 1982.
A successor may not have been connected when the second entity bought the press and physical assets but not the name, goodwill or debts of the old newspaper. Under-capitalized companies fade in and out of business. Starting over with a new newspaper title when more capital was raised so the subscribers would ante up again.
Newspaper Sources
I collected any mention of black newspapers, any time, any place. My checklist was exactly as strong as the weakest source I reviewed. The process never relied on me actually seeing or reading any of the newspapers. I might have one, five, twenty or twenty-five sources for a particular paper. Having one source was hard, it made me want to search for corroboration. For each source, the title entered in the list alphabetically by the state and city of publication, then the various frequencies, any known publication dates and source codes. "Black Newspapers in the United States, 1829-[sic], compiled in pamphlet form from original charts" by Janelle Barrens was one source I loved to hate and hated to love. This list contained title after title for which she was the only source. I added a lot of newspapers to my checklist because of her list and it drove me nuts wondering where she found them. I have since figured out that she had access to the editions of the N. W. Ayer's Annual Newspaper Directories that I did not have.
Some of the sources I used were specific to black history, some were specific to newspapers, and some were both. As examples from the list of one hundred seven sources, links follow to two sources, now digitized:
The Negro Year Book: A Review of Events Affecting Negro Life, 1941-1946, Jessie Parkhurst Guzman, editor, published in 1947 and digitized by Internet Archives, does not list a newspaper on page 400 in either Waterloo, Iowa or Columbus, Georgia.
The N. W. Ayer & Son's Newspaper Annual, 1902 Edition, page 118, lists the Times (Colored) in Columbus, Georgia Saturday Republican 1901 4 15 x 22 $1 no circulation numbers, J.B. Epton, B. D., Editor and Publisher. None of the Waterloo, Iowa newspapers on page 280 were annotated as (Colored).
Newspaper Dates
Absent a copy of the inaugural edition, specific beginning dates are not easy to find. If the 1909 edition of Ayer's Directory listed a newspaper without any dates, it went into the checklist as 1909-1909. If that same newspaper had an establishment date of 1907, then it went into the checklist as 1907-1909. If I found the same paper later in the 1915 edition, the dates were updated to 1907-1915. If the Negro Year Book published in 1927 contained a mention of this newspaper as a going concern, NY27 was added to the source codes column and the dates were altered to 1907-1927. Then there were yearbooks for a two year range, 1927-1928. If a newspaper last appeared in a 1927-1928 yearbook, the ending date was 1927 unless a different source mentioned a later one. If one source stated established in 1901 and all the other sources stated 1910, no assumptions were made about typographical errors. Second guessing one source instead of another source seemed the way to a huge mess. However, if one source had 1952 and OCLC (Online Computer Library Center now FirstSearch) had 1972, both pieces of data were included; 1952 because one source mentioned it and the OCLC establishment date also, because OCLC was the gold standard. Those records were created by cataloguers across the country who had touched, read, analyzed the actual copies of the newspapers to enter the data into the union cataloguing system. So while no source had its dates edited out, OCLC was considered the best among equals and added in if there were differences. In almost every case the date from OCLC has a much better chance of being correct.
The best contemporaneous sources are yearly City Directories, the Rowell, Remington and Ayer's Newspapers Advertising Directories, the Negro Year Book and Who's Who editions. As sources, the local city directories are superseded by physical issues of the newspaper, especially an anniversary issue, all of which are trumped by an inaugural edition, identified as Vol. 1, Issue No. 1.
Here is a wonderful image of an anniversary edition of a newspaper dated 23 May 1931, The Columbus Times of Columbus, Georgia, the second known black newspaper with Times in its name.
Inherent in this image are several issues that make it very hard to differentiate newspapers. The words Eighth Anniversary indicate seven other anniversaries have taken place, thus this paper would have been established in 1923. However, on the face of the paper it says beginning our Eighth year and also the dates, May 1924 – May 1931, so clearly this paper started in May of 1924. Columbus has had several newspapers with Times in the title including an early white paper from the 1880s. In my book, I mention two black newspapers with this title. Further research reveals I was wrong, there were at least three black newspapers entitled The Times or The Columbus Times.
A quarter section of the front page of the inaugural issue of the third Columbus Times, dated Wed., 21 Oct. 1970.
Absent an issue identified as the end of an era or the last issue of the last edition, final dates have the same issues. If the last Ayer's Directory in which a newspaper appeared was 1929, without other data, that would be the ending year of the publication range. To appear in the 1929 Ayer's, it is likely that there was correspondence between Ayer's and the editor in 1928. This might inflate the last year of publication. If things weren't going well for the paper and circulation was down, the editor might procrastinate filling out the yearly update form for a while, in hopes things would change for the better. The Ayer's Directory lists would also be inflated, having more newspapers listed would make more advertisers interested in purchasing the directories. It was to the benefit of a lot of people, if the newspaper list was longer and both the age of the newspapers and circulation numbers were higher. Compare it to grade inflation now. Some newspapers were still listed in the Ayer's Directories, a year or two after they folded.
N.W. Ayer and Son' s Annual Directory was comparable to the broadcast industry's Nielson ratings. Newspapers could be compared by circulation numbers, specifically audited circulation numbers. Paid circulation numbers were more important than aggregate circulation since that number could include tens or hundreds of complimentary papers. When leftover printed copies were dropped off at retirement homes or apartment buildings, they became comps instead of unsold copies. Circulation numbers drove advertising rates and advertising paid the bills, more than subscriptions did. If a newspaper used the ABC, Audit Bureau of Circulations, the numbers were definitely perceived as more reliable. This was a paid service and if a paper were heading down the slippery slope to closing or bankruptcy, it would be one of the first costly line items to go.
In retrospect, it may have been a good idea to include every periodical, newspapers, magazines, journals and newsletters. It may also have been a good idea to track the editors. The columnar style worked well for what I had, but a paragraph style would have been necessary to discuss the various publishers, editors and their editorships. It could have tripled the length of the book and radically increased the price. Alphabetically listing the editors would not have added much value while chronologically would have worked if I could have found every editor of every paper in order, which of course, wasn't going to happen. I left editors, history, type of publication, for another author in a future article, monograph, dissertation or book that each newspaper so richly deserves.
In fact, I hoped reading about any particular city's papers would prompt some historian from each city to review the city directories and other local resources, searching for clues to missing papers. Once an editor was discovered, he or she might be researched, to see if he or she had been involved with more than one paper. In that way, using my list as a springboard, research could be done locally in Articles of Incorporation, City directories, Assessor and tax records, probate, district and civil court records, financing statements for the press itself, for more information on the newspapers, dates, editors, runs, etc. A list of newspapers with addresses and dates from the Columbus Black History Museum and Archives made me wonder about following the trail of the physical press machine to locate more newspapers. Whoever owned the press could print a paper and other printing jobs too or there may have been time sharing in the press, a weekly paper published on Monday vs. a weekly paper published on Thursday. The presses were huge and heavy, the address may be a great clue. I am certain there were more newspapers than I have found and I hope someone is looking.
Twenty years go by, its been a success of sorts. I have spent more time in the last two weeks on the subject than anytime in the intervening years. Putting up the web site had brought it back to me as nothing else has. I have had several letters about the book. Lots of reference libraries purchased it, not as many individuals. I think the newspapers in the repositories have been adequately identified. Its those papers left in private hands that could still surprise and delight us. The more questions that arise, the more differences of opinion, the more likely it is that someone will say, does Aunt Mabel keep that stack of papers in the back corner for a reason. Those television shows about hoarders never mention the possibility that those stacks of newspapers might contain issues which have not been filmed much less digitized. Those stacks might be the only extant copies of some of the issues. They may not be monetarily valuable, but they may be rare. I wish local libraries, historical museums and theater companies were consulted about some of the collections. The more people talk about newspapers that have NO known extant copies, the better chance that they will appear, released from attics, bureau drawers or a stack saved in shed somewhere that looks like it should be taken to recycling or worse the dump. I hope so.
While this article is specifically about finding titles for black newspapers in the United States, all the methods, paths and processes can be adapted to researching any newspapers. I know a researcher whose ancestors are all in New England and another whose ancestors are all in the southeast. One of them reads articles about researching everywhere, the other doesn't. One of them is short sighted.
More information about newspapers or my book can be found in my Genealogy Blog entries, Bibliographic Checklist of African American Newspapers, Heritage Newpapers Online and Digitized and I Didn't Touch that Newspaper.