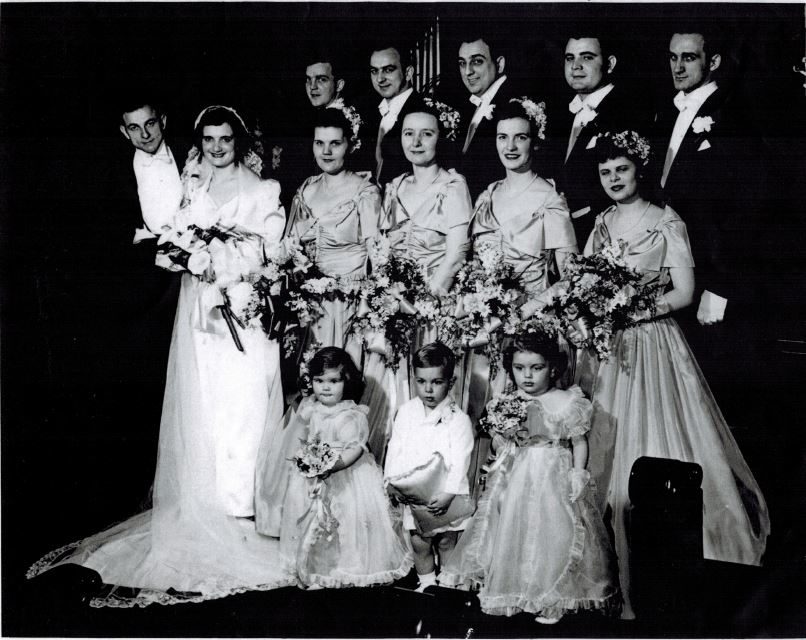 My second cousin, Mara, has been sending me various Breitenstein family photographs as she unearths them. I love this, new pieces of history I haven't seen before falling into my lap, unbidden. The last bunch included one with my mom, her mom, and Mara herself who resembles my mom, amazingly.
Breitenstein – Hughes Wedding Photographs
I couldn't guess who the other little children were, so I emailed a different second cousin, the daughter of the bride, to check the wedding party participants. Laura sent back a labled photograph of the wedding party, still another photo of my mom, to help identify the people in the first photograph.
Cousins are great, thanks Mara and Laura. A bit of family history and two new photographs of my mom to make me smile.
The littlest girl was Mara, the little boy was David and the slightly older girl was Sharon.