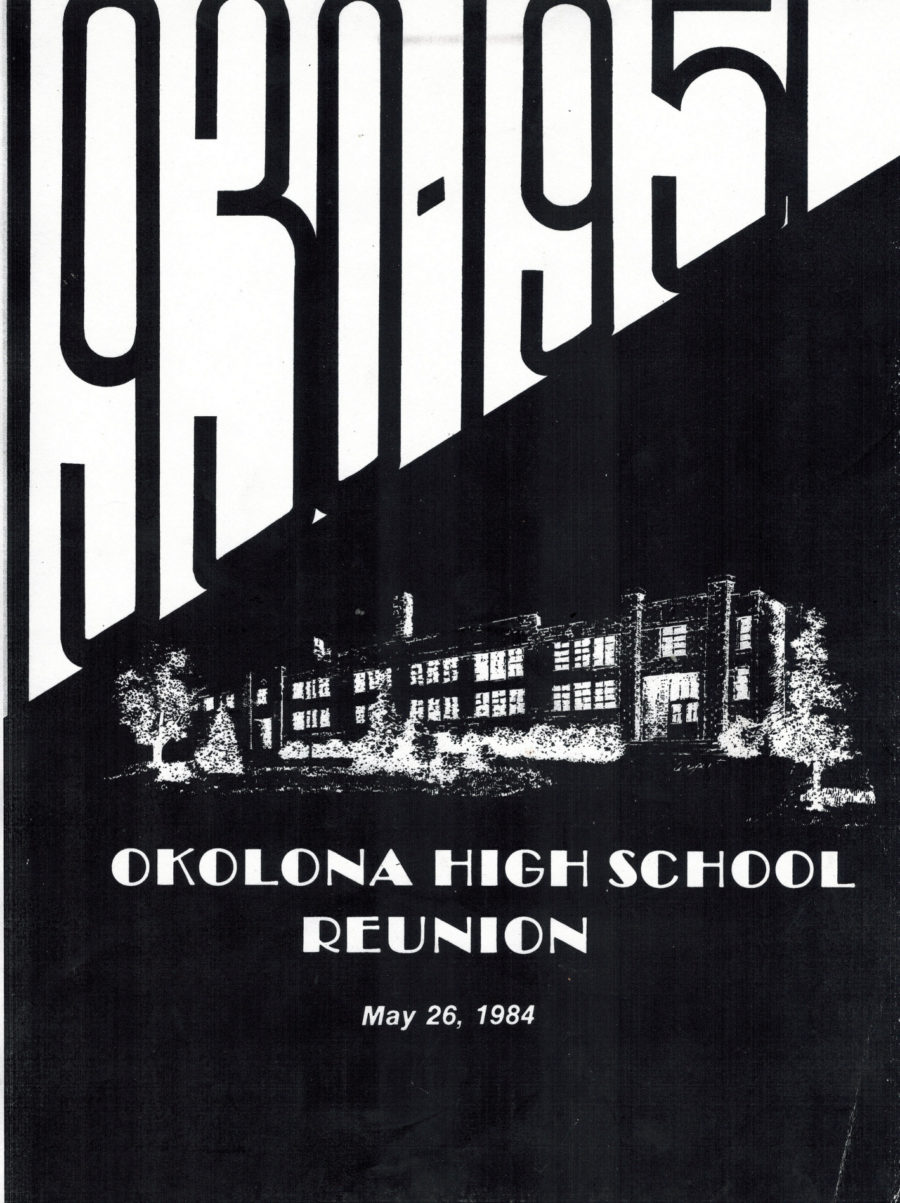 Jefferson Co., Kentucky – Okolona
Out in Okolona, a rural part Jefferson Co. in the first half of the twentieth century, many first and second cousins, attended Okolona High School between 1927 and 1951, including those named Kihnley, Besson, Klotter, Fischer, Richardson, Breitenstein, Weber, and Hilton. During the Depression, a year book was not published every year, however, a quick look through those available, looks like there was not a four year period with at least one representative of the great grandchildren of Jacob and Maggie Breitenstein in the building.
While the many of the yearbooks are available online, there is a 1930-1951 Okolona High School reunion book published May 26, 1984.