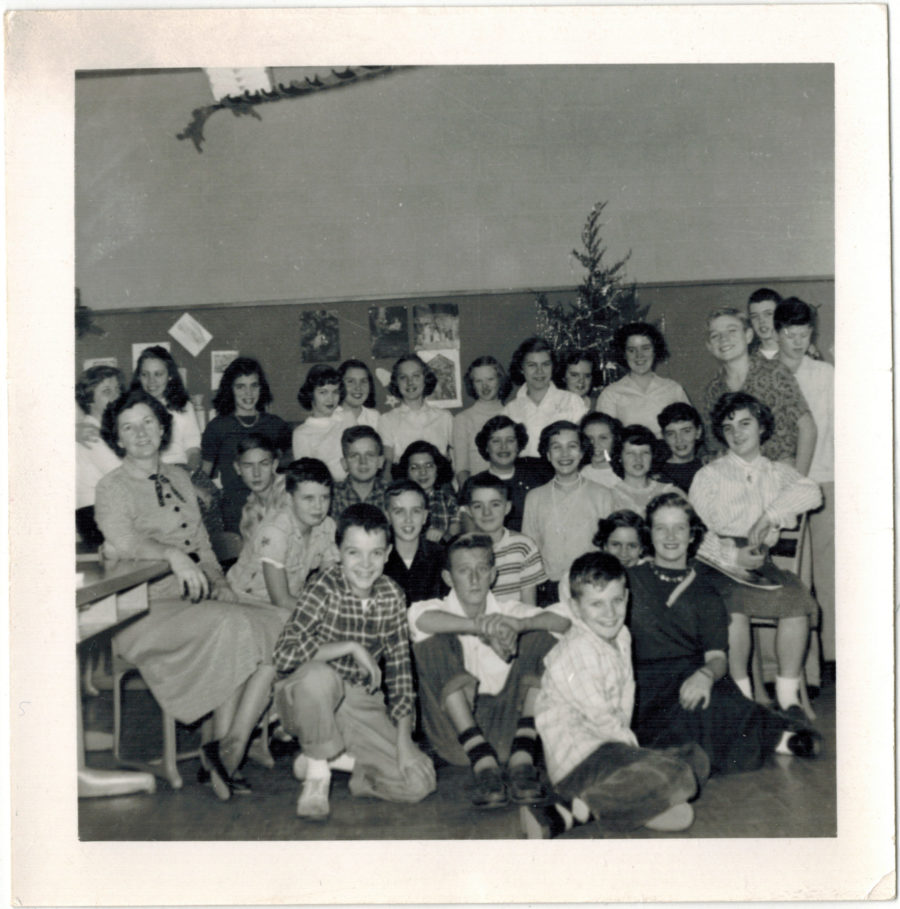 This photograph labeled "Nancy's class, Dec. 53 Durrett Jr. High" is likely a 6th or possibly 7th grade class in Jefferson Co., Kentucky. This school was at the intersection of Preston St. Highway and Durrett Lane, just outside Louisville, Kentucky.
The second photo is a "feeder class" three years earlier.
Prestonia Elementary School 1950-1951 Class Photograph
While the children are not specifically identified on the back of this photograph, the teacher, the grade, the year, and the place are labeled. With some work, these children might be recognized and identified. There are a probable set of twins in the first row. My aunt is in the second row. Children born ca. 1942 who lived in the Prestonia area of Jefferson Co., Kentucky during the 1950-1951 school year could be in either or both of these photos.