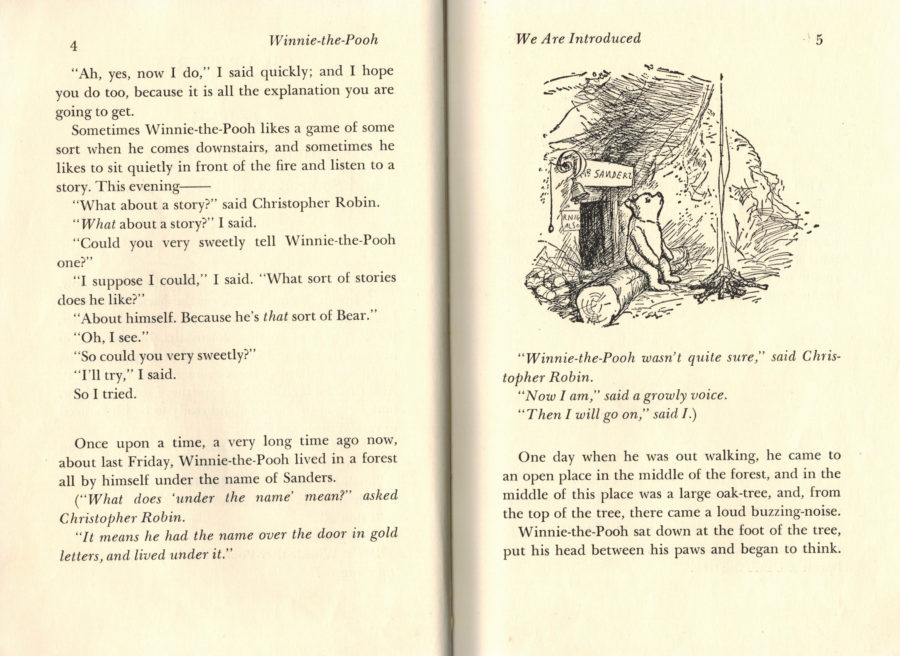 If research subjects are not findable under their own names, try their alternates, initials, nicknames, pseudonyms, nom de plume, pen name, alias, nom de guerre, Screen Actors Guild (SAG) name, or performance name. (Two examples of performance names are Vanilla Ice and Fanny Brice were Robert Matthew Van Winkle and Fania Borach).
Alias, Nickname, Pseudonym or Nom de Plume
Winnie-The-Pooh by A. A. Milne has a great illustration and explanation on names.
It's funny that A.A. Milne published his children's books under his initials and not his name Allen Alexander Milne, because intitals are another way people hide in plain sight.